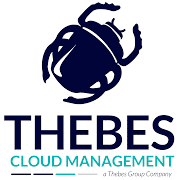 Thebes Cloud Management helps businesses to analyse their cloud & on-premise environments to make informed, data-driven decisions on technology investments. With customised reporting and clear insights focused on business outcomes that are aligned to client goals, we drive value whilst providing cost transparency and optimising technology spend.
---
Product or Service Overview
As a committed FinOps Foundation Partner we work with our clients to identify where their cloud spend is, to drive efficiency and unlock investment opportunities with the following services.
• Cloud migration cost planning – Provides clients with a rapid assessment and fully costed migration strategy with supporting business case to adopt cloud.
• Cloud cost remediation – Delivers insights of cost optimisation opportunities including consumption trends, identifying waste and optimising commitment spend. Whilst also delivering a FinOps maturity assessment.
• Cloud Cost optimisation – Rapidly reduce between 15% and 30% of cloud spend by developing FinOps capabilities within the organisation and performing optimisation initiatives including rightsizing, resource stop and terminations.
• FinOps Training & enablement – Educating, enabling, and empowering clients to adopt FinOps & establish their own capability.
Supported Framework Capabilities
Supporting Resources
Recent FinOps Activity
Contribution Areas