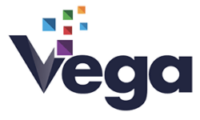 Vega Cloud is a place where visionaries are equipped to be cloud superstars and create a culture of appreciation. People are recognized and rewarded for their contributions to cloud optimization and innovation and, in return, build resilient and confident teams.
We combine FinOps Foundation principles with proactive, executable recommendations with team recognition. Vega's curated reports provide actionable insights to accelerate time to value from years into days. On average, customers immediately identify 15% – 25% of underutilized cloud spend with a clear direction on how to reallocate the funds to maximize business impact.
---
Product or Service Overview
Vega Inform – Dive deep into your multi-cloud spending with normalized taxonomy and gain valuable insights that help guide decisions, forecast spend and manage budgets based on real-time, accurate information.
Cost navigator
Cost allocation
Cost anomaly
Vega Optimize – Vega Optimize combines the multi-cloud visibility of Vega Inform with client-specific metadata and third-party tools to generate weighted recommendations tailored to your business targets. Improvements are prioritized based on the highest value and level of complexity to accelerate decisions and time to value.
Prioritized recommendations
Contextualized reports by role
Corrective recommendations triggered by KPIs
Vega Operate – Vega Operate combines the multi-cloud visibility of Vega Inform with recommendations generated by Vega Optimize to automate corrective actions. Pre-defined, rule-based logic automatically addresses repetitive optimization processes to reduce or eliminate time-consuming tasks. Human error is minimized and bottlenecks are removed to accelerate time to value. Approvals are required for more complex or potentially high-risk tasks
Approval alerts
Auto-parking
Gamification rewards
Demo Video
Supported Framework Capabilities
Supporting Resources
Recent FinOps Activity
Contribution Areas