FinOps Ambassadors (FOAs) are practitioners who are passionate about the FinOps Foundation community, recognized for their expertise, and willing to help others learn and succeed.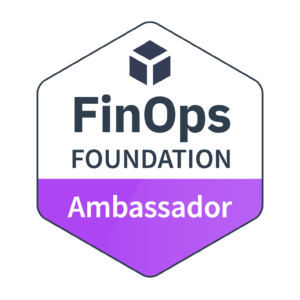 ---
What Do FinOps Ambassadors Do?
Successful ambassadors are FinOps Foundation members who enjoy communicating best practices, stories, and who challenge current practices to improve them for everyone. These people are bloggers, thought leaders, and evangelists who are already engaged with the FinOps Foundation in some way including contributing to the framework, participating in working groups, attending community events, and more.
The FinOps Ambassador program exists to empower community members with tools and resources needed to:
Promote FinOps
Educate and coach your local community on the FinOps Foundation mission
Contribute to FinOps Framework, working groups and other projects
---
Meet Our Ambassadors