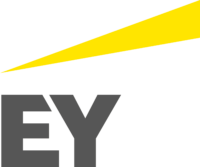 Ernst & Young LLP (EY) is a professional services firm focused on creating a better working world by building long-term value for our clients, people and society. Enabled by data and technology, diverse EY teams in more than 150 countries have extensive experience in the field of technology asset management and FinOps-related projects, helping deliver remarkable results through custom built cost optimization models, finance policies, composable architectures and cloud-based ecosystems. Through our four integrated service lines — Assurance, Consulting, Strategy and Transactions, and Tax — and our deep sector knowledge, we help clients navigate the critical intersection of technology and business so that they can capitalize on new opportunities and create lasting value.
---
Product or Service Overview
Rapid Assessment: FinOps Rapid Assessment focuses on reviewing existing top couple of applications prioritized by the client in a shorter duration to identify areas for pain points leading to immediate cost optimization and savings. Our assessment includes an analysis of current processes, tools and technologies being used, as well as an evaluation of your company's overall financial goals and objectives. The assessment can help identify quick wins that can be implemented immediately to improve efficiency and reduce costs, as well as major goals that may require longer-term planning and investment.
Current State Maturity Assessment: As FinOps is an inherently iterative process, the maturity of any capability or process will improve with each iteration. Our FinOps maturity assessment framework focusses on FinOps domains and its capabilities. Establishing a baseline provides a common understanding from the start and serves as a jumping off point as teams move through the FinOps maturity level: crawl, walk and run.
Strategy and Governance Enablement: As client progresses through their cloud journey, the development and implementation of the FinOps Governance framework requires cost awareness through FinOps culture adoption, challenge existing processes around FinOps, enterprise-wide engagement and training to champion the long-term vision around FinOps. EY proposes five-step approach that will be used to develop the FinOps Governance Framework with detailed implementation roadmap and investment required. 
Target operating model: Our professionals work to provide clients with FinOps RACIs, personas or roles and training so that the FinOps function is integrated into your company's overall organizational structure. EY has proven training plans to have sustained education and awareness to client's team to have long-term success. The target operating model may also include recommendations for how the FinOps team should work with other teams, such as IT and finance, so that all stakeholders are aligned and working toward the same financial goals and KPIs. Pilot dashboard that illustrates agreed attribution and KPIs.
Assess Architecture and Design patterns: EY teams have deep expertise in reviewing and recommending cost-efficient architecture that optimizes your company's existing technology infrastructure. This may include recommending specific cloud services, tools and technologies that can help reduce costs and improve efficiency, as well as review the cost estimate for the future planned design/solutions.
Cost Optimization Assessment and Recommendations: Review existing applications to identify areas for optimization and cost savings. Leverage EY capabilities and industry experience to develop the necessary processes, tools and support structure to fully implement cost management capabilities across cloud environment. Key components include cloud forecasting, cloud budgeting, cost management, cost optimization and cost monitoring.
Unit economics: Our unit economics service identifies areas of profit maximization based on marginal cost specific to the development and delivery of cloud-based software and marginal revenue. This includes developing key performance indicators (KPIs) to track the performance of your company's cloud infrastructure, as well as establishing benchmarks to help identify areas for improvement.
FinOps Engineering: Our professionals can work with the client to create policies that help them achieve their financial management goals. Policies help the FinOps practitioners and cloud engineers with a high degree of flexibility in assigning and enforcing the cost optimization recommendations at the right level of granularity.
Cloud Cost Visualization: EY professionals developed an accelerator which helps in monitoring the real-time spend with your business forecasts. Determines when any anomalies are in cost spikes and gives you the initial guidance for investigation as well as covers multiple KPIs like governance, optimizations and visibility. This is a multi-cloud accelerator to provide the initial requirements and can adjust this to fit your specific needs.
Demo Video
Supported Framework Capabilities
Recent FinOps Activity